"Am I giving up on myself too easy? Am I being soft? Should I just do it?"
The other day I was stuffed. It was a Tuesday evening, and I didn't want to run, but I NEEDED to run because I'm in the middle of dedicated marathon training. To get motivated, I drove out to one of my favourite running circuits at the Blue Lake, Rotorua. Once I got going, I didn't want to be there, and I wasn't enjoying myself. Then it struck me…
I was doing one of the things I love the most in one of my favourite places in the world, and I wasn't enjoying it!! It was at this time that I took stock of what my main goals were and what I would say to one of my athletes in this situation. The conclusion was the old adage: 'rest is best'.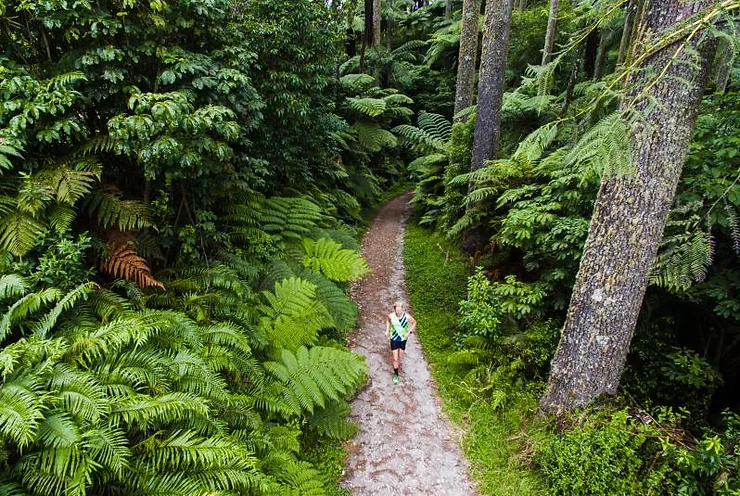 Accepting a rest day for the next day, wasn't easy as I had a key 20 km marathon pace session planned.
"Am I giving up on myself too easy? Am I being soft? Should I just do it?"
The answer to these questions and all others like it is almost always NO. If you are a dedicated athlete committed to achieving an athletic goal, you are, in most cases, only going to be hard on yourself, not soft.
The next day I took the full day of training. I didn't even do a sneaky ride or swim that "doesn't count because it's not running". During that day and the day after, I felt all the anxiety that goes with an unplanned rest day: I'm fat, I'm getting unfit, I'm not going to be any good, I've stuffed it all up, etc.
Friday comes around, and I have another key session, a long run. Normally I'd do Wednesday and Saturday for my key sessions, but I had a wedding to travel to over the weekend.
I felt amazing on the run; one of my best runs around the Whakarewarewa Black Track. The day after this, I ran parkrun and smashed out a sub 17 min 5 km. On Sunday, I went for a 20 km run with my wife and loved it every minute of it. I was back in the game!
By taking a step back and looking at why I run in the first place and what my ultimate goal was, I was able to realise the hole I was digging myself into. With one day off, I was able to quickly regain control of what was sure to be the start of a solid case of overtraining if I had continued with my week as planned.
I identified my overtraining through the same process that I use with any athlete. I call it the two red flag system.
Red Flag One Lack of motivation. Whatever your sport is, you do it because you enjoy it. When you stop enjoying it, that shows you're becoming overtrained.
Red Flag Two Tiredness. The 21st century is tiring, which can make training a bit of a drag sometimes. When tiredness becomes more than a slight hurdle, you need to take note.
Red Flag Combo When you are so tired and unmotivated that training becomes a chore, you need to take a day or two off—the sooner, the better!
Share