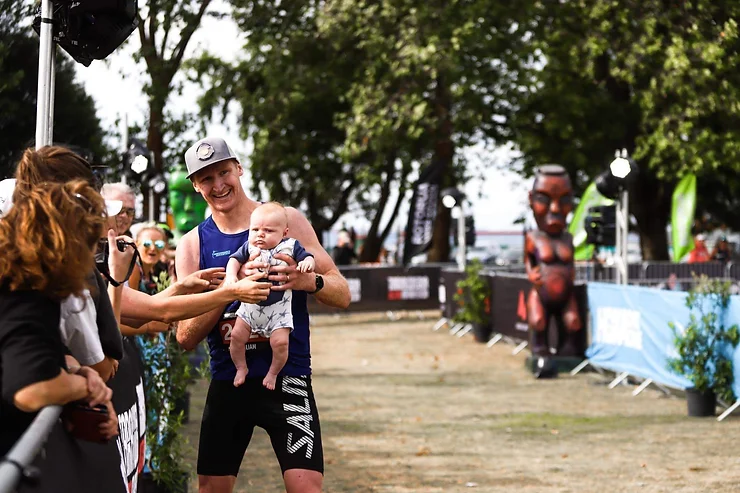 Happy New Year! (bit late or still ok?)
2023 is shaping up to be a big one for me and my business. I've got a lot of content lined up for the year, and I can't wait to share it with you.
To kick things off, I'd like LOVE to invite you to join me for my LIVE workshop on March 2nd.
I'll be delivering my ABCS to Running PBs framework, which you can use to optimise your training, eliminate the junk and SMASH your next race. There is no BS, just proven, evidence-back, actionable steps you can immediately use to enhance your run training.
Save Save your spot at the Masterclass for FREE.
Tarawera Ultra 102km 2023 – Can I Top 10?
Can I do it? Last year, Tarawera was cancelled due to covid, which was lucky for me because I trained so hard that I got a sacral stress fracture a couple of weeks before the scheduled race date 😥.
In 2021, I raced totally underprepared and pushed myself so far beyond my physical capabilities that I collapsed at 95km (yes 95!). I was carried out of the forest on a stretcher. I legitimately thought I was going to die 😬.
In 2020, I smashed my race eight weeks after becoming a Dad and finished 14th overall in one of the most competitive fields ever seen.
This year, I have taken all I've learnt from the previous three years and applied it to what has been an absolutely quality build-up (touch wood 👉🪵).
Subscribe on Apple, Spotify, Google
What I've learnt and what I've changed.
Last long run earlier
Chill on the speedwork
Only two LONG runs within two weeks
Heart rate over pace and power
Visualisation
Easy runs SLOW
Last long run earlier
In previous ultra build-ups, I've run my last big run (5-6hrs) three weeks out from the race. During the last couple of ultras, I've felt like I've carried a little too much fatigue into the race. This year, I've run my last long run (65km) four weeks out from the race to see if I can arrive on the startline a little fresher than years past.
Chill on the speedwork
As I mentioned above, I got a stress fracture last year. Last year, I was trying to run at the 3000m national champs a couple of weeks before Tarawera. I had done a similar build-up before the 2021 race. I added the 3000m goal as a fun project to keep my running fast during long ultra training. BUT, what started as a fun project became an almost primary training focus. I then tried to peak for a 3000m and a 102km trail race. Just one focus for me this year!
Only two LONG runs within two weeks
Whenever I've linked up more than two 4 hr+ runs within three weeks, I've ended up cooked. After two weeks, I feel fine and appear to have the energy to punch through another big week of training. However, the following week I end up flat as a pancake, which leaves me dropping workouts or ignorantly pushing through my training and turning up to the start line tired. Not this year!
Heart rate over pace and power
What metrics you should use to monitor your training intensity is a complicated topic. For me, I've chosen to focus on heart rate during my long runs to avoid getting caught up in how fast (or slow) I'm running. I worry less about what pace I NEED to run to achieve X time or place. That leads into the next point, visualisation.
Visualisation
I've worked on mentally placing myself in the race during my long runs. By doing so, I can address all the positive and negative thoughts, feelings, and emotions that come with racing an ultra. For me, stressing about the outcome and feeling like I NEED to be running X to achieve Y creates a toxic mindset that has led to sub-par performances.
Easy Runs SLOW
Taking a massive chill pill on my non-specific training days was something I implemented for all of 2022, and it's been incredible. I've achieved greater quality and consistency in my training. Previously, I had always pushed myself to run within Zone 2. I found this effective when running low mileage, but as soon as I hit 120 – 140 km/wk, zone 2 was too much.
You're Invited to My ABCS to Running PBs Masterclass – LIVE
Optimise your training, eliminate the junk and SMASH your next race. There is no BS, just proven, evidence-back, actionable steps you can immediately use to enhance your run training.
Until next time. Wish me luck!
Dr Will
Work with Me
Are you ready to Reignite Your Running in 2022?
Head to https://link.drwillo.com/reigniteyourrunning to apply for my group coaching program that hands intermediate runners the advanced level, personalised and scientifically-backed 'here's how you do it' repeatable runner's road map, so they can master the workout 'why,' consistently increase speed and leap towards their next PB in record time.
Get structure, workouts, and a new PB template for FREE.
You can steal my formula for smashing mind-blowing running PBs in which I outline EXACTLY how you can put together your own structured training plan with event-specific workouts in LESS THAN 10 MINUTES.
DONE-FOR-YOU Training Plans.
Need help building workouts and putting your training plan together? You NEED one of my $59 twelve-week event-specific training plans.
All workouts are locked and loaded. I outline a step-by-step approach for how you can test your threshold, set your zones, and use your data for effective, accountable, confidence-building training. Best of all, my workouts automatically adjust to your threshold and download your watch, so you're always running at the right intensity.
1-on-1 Accountability & Guidance with Dr Will.
Want me to tell you what to do, check your training, and ensure you smash your goal event? I'd love to help you get to your next finish line with a smile on your face and a PB in your back pocket (and on Strava 😉). Email me to get the conversation started.
Enjoyed this episode?
If you enjoyed this episode and the Running with Dr Will podcast. Please, take two minutes to subscribe, rating and review. You can do that on Apple Podcasts right now by clicking here. If you are an Android user, you can follow the podcast on Google or Spotify. Your reviews will help the podcast reach more runners. Thanks heaps 🙏.
Share