After a few months of using my Coros Apex 46mm, I noticed Coros has a lot of catching up to do to get on par with Garmin's features and third-party compatibility.
Summary first;
If you're only interested in GPS, battery life and value for money, go for the Coros
If you want features like Strava Live, Vo2max, virtual partner, and other smartwatch capabilities go for Garmin.
Disclaimer. I paid full retail for both my Coros Apex 46mm and Garmins (245 & Fenix 6) and I have no affiliation with either company.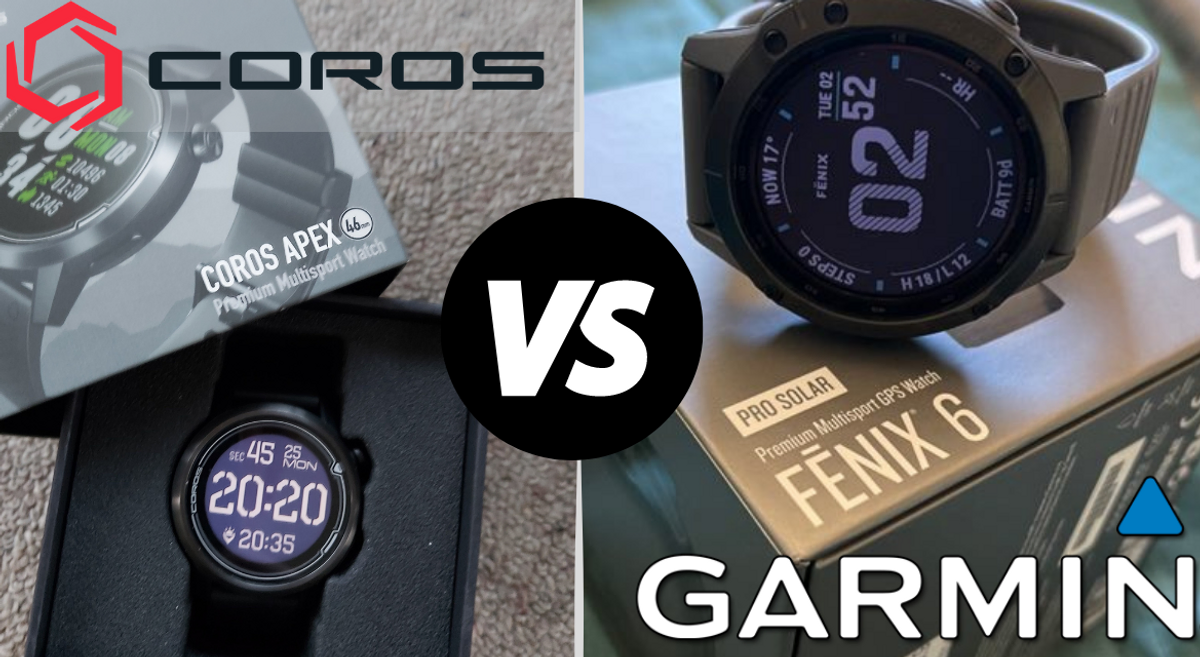 1. GPS and Wrist Heart Rate Accuracy: Same Same
GPS and heart rate were all good. I never noticed anything drastically out of the ordinary with either. Wrist heart rate is never going to be very reliable, and I found the Coros was fine during steady-state training but struggled with intervals or anything that had particularly "noisy" data. The same has been the case with Garmin.
2. Pacing: Virtual Partner or PacePro
Garmin has two advanced pacing features, not including Strava Live (see next), called Virtual Partner and PacePro where you can upload a course or a past activity and race against your previous attempt or a set time. I.e. 20min 5km.
The best Coros has to match these features is pace alerts. That's where the watch beeps when you go over or under a set pace. Helpful, but you don't get any insight into how far ahead or behind your goal, or virtual partner, you are.
That leads into the second missing feature.
"We run for Segments, Kudos, PBs and health, in that order. Love it or hate it, Strava is a part of endurance sports."
3. Strava Live Segments
We run for Segments, Kudos, PBs and health, in that order. Love it or hate it, Strava is a part of endurance sports. Getting yourself on the top of the segment leaderboard can be a big deal 🥳.
Strava Live Segments allows you to sync your favorite Strava segments with your watch so you can get feedback on how you're going while you're attempting the segment. Strava Live Segments can be a super useful pacing tool for those long nasty segments that require a bit more than an all-out sprint. It can also save you having to wait until you finish your run (or ride) and upload your workout to find out if you beat your PB or got on the leaderboard.
NOTE. The Garmin Forerunner 245 does not have Strava Live. You'll need to go Forerunner 645 and up or get the Fenix 5 & 6 range AND have Strava Premium to have access.
4. Physiological Data
Personally, I'm not a fan of predicted physiological values like VO2max, performance score and recovery time, but I understand Garmin users love them! That's probably why Garmin purchased Firstbeat Analytics, the company that develops the algorithms for those values. It's kind of funny because Firstbeat licences their technology to Suunto and Fitbit who would be Garmin's biggest competitors. That's one way to draw revenue from your competitor!
Anyway, you don't get a lot of fancy physiological data from Coros.
5. Data Fields
As I said, I would considered myself an advanced user. That means I'm always changing my data fields to match my needs. Garmin allows you to not only adjust your data fields from the watch but also while you've paused an activity. The same goes for turning on/off auto laps. That can be super handy if you've had an easy week and all you want on your screen is time and heart rate, but then you rock up to Parkrun on Saturday and want to set auto laps and your pace, avg pace, lap pace, power, avg power, time AND distance 🤓.
Coros has plenty of data fields available, but you need to change them from within the mobile app. Not the end of the world, but annoying none the less.
6. Structured Workouts
"Structured" workouts allow you to upload workouts to your watch with specific intervals (time & distance) and targets (pace & heart rate). As a coach, I've had overwhelmingly positive feedback from this feature, because runners no longer need to remember the exact workout and targets. Instead, I can write the workout in TrainingPeaks and it gets sent to their watch, easy.
While both Garmin and Coros allow you to complete structured workouts there are some limitations with Coros.
Open-ended intervals. Garmin will allow you to have an interval with no endpoint, instead, you push the "lap" button to go to the next step. This is helpful for warm-ups and rest periods. Coros only has set times or distances. That is super annoying if you're running to a hill for hill repeats and they start when your 1km away.
Continuation of a workout. Garmin will continue to record your run even after our structured workout has finished. Helpful when you've been set a 45min run, but you end up taking 50min. Coros will stop the recording and auto-save the run bang on 45min. Excuse me I have 5min of running that still needs recording 😒!
7. Third-Party Compatibility.
Garmin owns the running market at something like 80% market share. That means any training platform or device manufacturer is going prioritize making their products work on Garmin before any others. That includes training plans, structured workouts, courses, apps, and auto-sync features.
8. Running Power
Coros finally beats Garmin on something! I am a firm believer that running power is the future of running. Coros has running power built into the watch, "native" if you will. If you want running power on Garmin you need a watch with an altimeter and one of Garmin's specialty HR monitors or you can to purchase a Stryd (My recommendation).
I think the fact that Coros has native running power is a big win and is one of the reasons I went and purchased one. It allows runners to have access to running power without needing to do anything. It's just there, whether you know about or not.
BUT, following on from points 6 & 7, only Garmin can sync power based structured workouts from TrainingPeaks.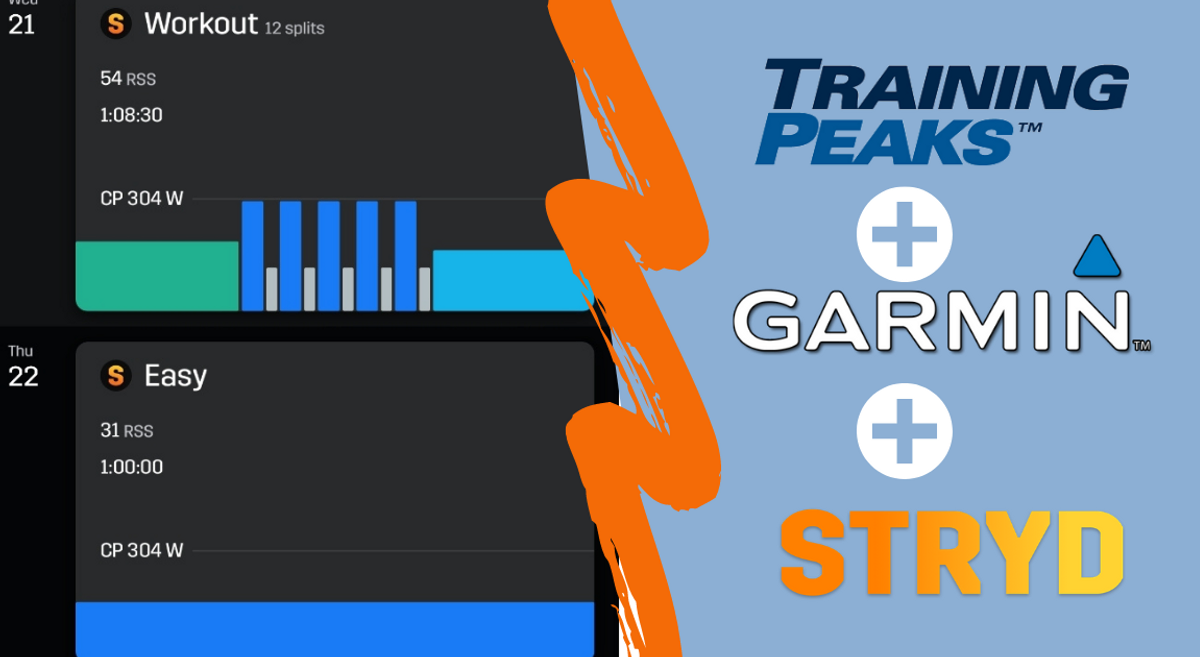 9. Alarm
I have a wife and 1 y/o son, and the last thing I want to do is wake either of them up when I get up for an early morning run. The solution? Set your watch alarm to vibrate only.
Unfortunately, Coros doesn't offer you the ability to alter your alarm alerts. With Garmin, you can set sound only, sound & vibrate, and vibrate only. The watch face also lights up.
10. Auto Text Reply
Garmin allows you to reply to SMS and social media direct messages from your watch. You can even personalize your replies. Like "out running, message when I'm back" or "Busy for the next couple of hours". This is far from a life-changer, and will not improve your running data, but it is a handy smartwatch feature.
Nitpicky User Experience Thingys
11. Done or Save
After finishing an activity Coros makes you backtrack through the activity menu to get back to the home screen. There is no "done" or "save" option like there is with Garmin.
12. Delete or Discard
Unless it's under 1min, Coros doesn't offer you the ability to delete or discard an activity after you finish. We've all accidentally started our watch in the wrong mode, jumped in the car after a run, or done a warm-up that didn't need saving. In these situations, it can super handy to stop the activity and press delete.
13. History
It took me forever to find my workout history on my Coros. It's under "AI Trainer", who knew 🤷‍♂️.
Conclusion.
If you just want a running watch and great value for money, go for the Coros. If you're going to want a little more out of your watch than uploading to Strava, then I highly recommend you get a Garmin.
Share