READY TO ENROL IN RUN FASTER WITH DATA AND FINALLY START REACHING YOUR RUNNING POTENTIAL?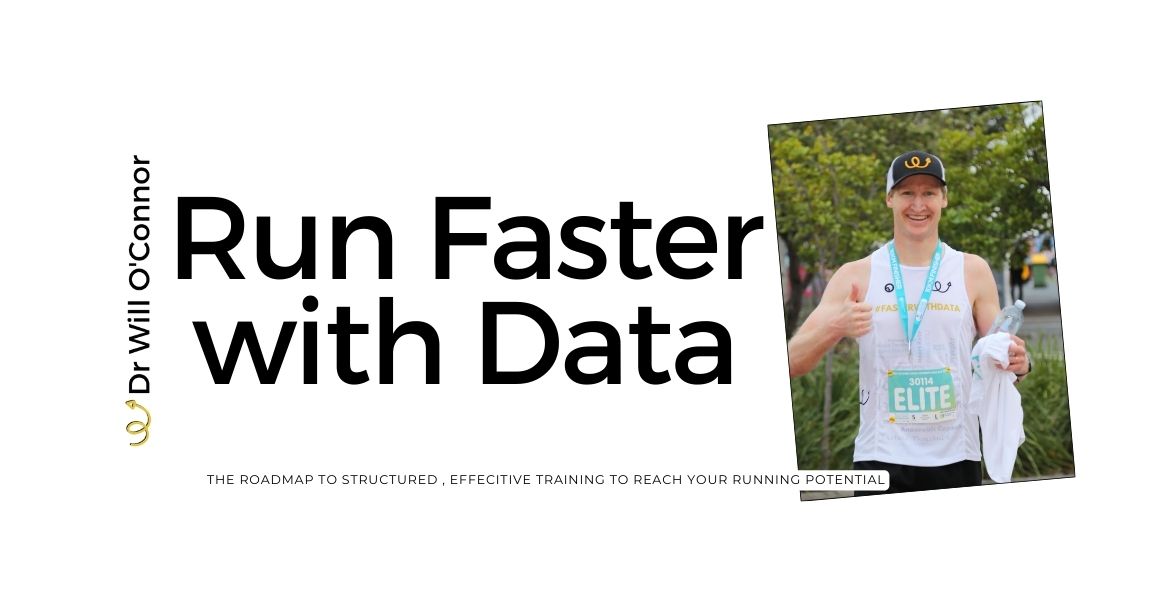 HERE'S WHAT YOU GET:
DONE FOR YOU Training Plan Templates
Customisable Runners' Road Map for planning your PR
Threshold and Training Zones Calculators
Race Day Planning Worksheets
Personalised Pacing Calculations Based on Your Past Data
Writing Structured Workouts Worksheet
Race Day Nutrition Guides & Calculators
🚨SPOILER ALERT🚨 There's a reason your self-written training plans have failed.
Beyond the basics. Where's the info specific to you?
Let's face it, you don't have time to wade through the YouTube, Strava and Instagram noise, and you've passed the stage of heart rate and pace, but you wanna complete a race to your potential.
So you have questions like….
> Should I be running more?
> What are my thresholds?
> Are my training zones set correctly?
> What intervals do YOU need 🫵?
> How long should my long run be?
> How do I pace my race?
> What does a proper base phase look like?
> IS THERE A BETTER WAY? (YES!!!)
PLUS, let's be honest, you've never really had the time to plan more than a few weeks in advance, which can leave you feeling like your training isn't going anywhere.
Unlock the Secret to Running Faster – CONSISTENTLY
There's a New Way to Run Faster
The reason you haven't mastered how to run faster, smash personal best and reach your running potential isn't out of lack of trying. It's because you are yet to master the new (scientific) framework that allows you to;
✅ Consistently build fitness
✅ Build speed without over-training.
✅ Reach 10 outta 10 fitness without exhaustion
✅ Cut through the endless info, and find what works for you
💣 TRUTH BOMB 🫣 I wasn't always a 2:30 marathon runner with a PhD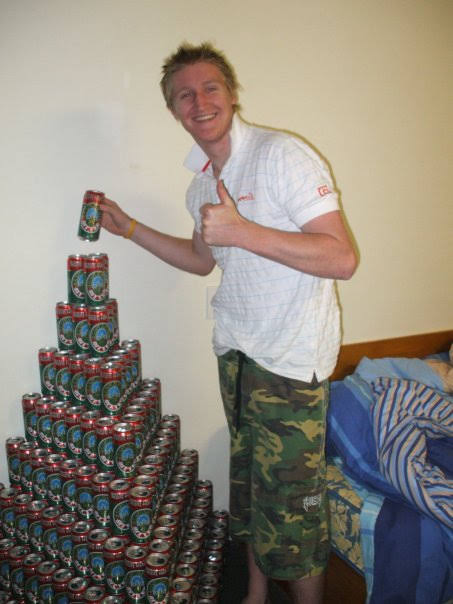 Yes, I drank all of those 🍻
As a beer-drinking rugby player, I thought 10km was a long run! (like really long)
After finding out, I failed my first year of engineering and sick of being hungover every other day (literally 🤢). I decided I wanted more out of myself.
This isn't an immediate success story.
No, I didn't roll out of bed a run a sub 40min 10km. I worked my ass off to make painfully slow progress. In fact, I pushed myself so hard to improve. I developed overtraining syndrome.
I knew there had to be a better way.
"How can I consistently build fitness and speed without smashing myself on every run, feeling like a failure, or revisiting the same runners' world articles?"
That's When I Realised….
Most of the running advice I was following was WRONG.
I built the ABCS system to run PBs
I started jogging and monitoring my heart rate to dig myself out of the overtraining hole. Within 6 months, I was running faster than EVER. 🤔 I studied, experimented, and optimised my system to find the ideal "Training Sweet Spot".
Now, I can run 10km in 32min 🤯!
The good news, I've rolled my entire running PB process into a fast-tracked system so you can do the same.
Introducing "Run Faster with Data"
A scientifically backed system for taking runners training from an unstructured mess to a result-driven system that provides accountability, confidence, and fitness.
While I'm a competitive runner now, I was once a complete newbie who thought harder, faster, and further was the only way to train. Over the last decade, I developed my ABCs of building fitness, the backbone of the #fasterwithdata system.
The Framework I Designed for Runners like YOU 🫵
#1 Aerobic Base: Develop your aerobic energy system to improve your race day running speed. FOR ANY DISTANCE!
#2 Consistency: Achieve fitness consistency and avoid plateau, injury or burnout.
#3 Specificity: Target your training to the demands of your event to be PB-ready on race day.
The Result: You develop a structured training system that is repeatable, flexible, and personalised so you can finally achieve those dream race performances.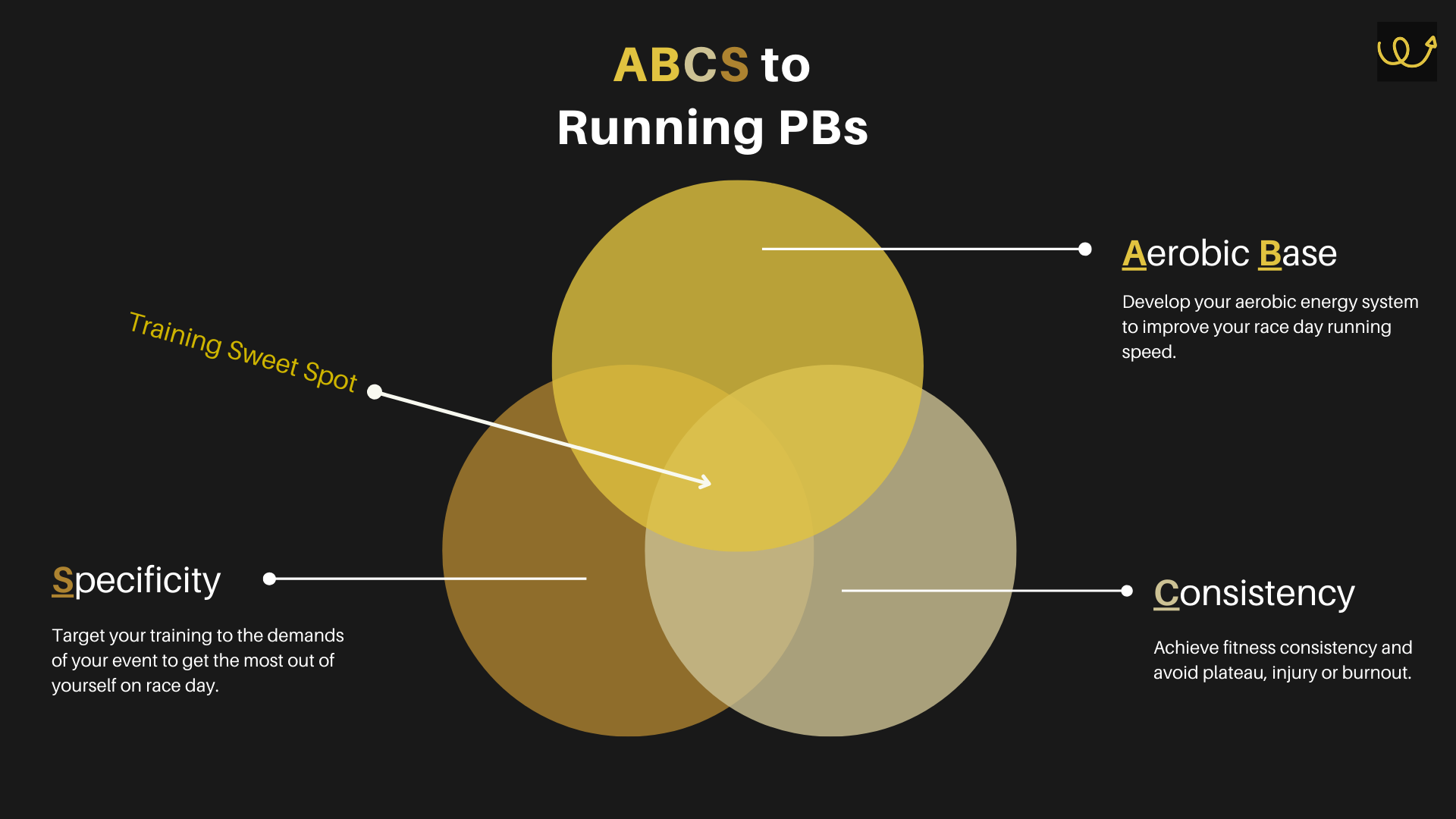 Is this course right for me?
You're a runner who wants a systematic reuseable roadmap to get fitter and faster.You've used books and internet-based training plans before (maybe even some of my podcasts😎), which all end up with the same result. You throwing something together that you think would suit your situation.
You know the basics. You don't need to be retold the same information everyone has been regurgitating since the 80s. You want to know the workout 'WHY', so you can start making real PROGRESS in your running.
You want someone with the knowledge and experience to join the dots' for you, so you can quit wasting your time with the wrong training.
You like the sound of having a SYSTEM that gives you a long-term road map with training phases, target training zones, workouts, and benchmarks from NOW until your goal race.
You want to know EXACTLY what you are capable of in your upcoming race and what training it will take to get there.
You're willing to commit some time to learning how to analyse YOUR TRAINING, so you can quickly change what isn't working before it's too late.
You enjoy expanding your knowledge and staying ahead of the curve by accessing the latest training methods and technology.
Most importantly, you love running and want to make sure you're doing everything to get the most out of yourself so you can reach your true potential.
Stop wasting time by doing the wrong training and doing the wrong things. Get the best step-by-step running framework on the internet. Good things come to those who take action.